Mission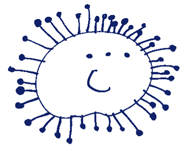 Calvin Hill Day Care Center and the Kitty Lustman-Findling Kindergarten aim to serve as a support for whole families, working in partnership with parents to help meet the emotional, social, physical, language and intellectual needs of their children. The Center values the diversity of culture, language, goals and values of its families and is made richer by the inclusion of our families' many backgrounds and strengths. The Center strives to establish and maintain strong relationships between teachers and families as well as to provide opportunities for growth and development in a stimulating, nurturing learning community for adults and children.
The Calvin Hill sliding scale upholds the Center's founding mission to provide high quality, affordable child care and early childhood education to the children of Yale and greater New Haven communities. Our Board of Directors is committed to ensuring that the community of families enrolled is economically diverse.
---
Philosophy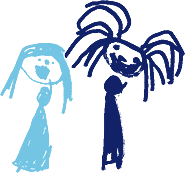 Calvin Hill is a place where children observe and experiment in order to make sense of their world. They begin to build relationships, manage their feelings, and become members of a larger community. We have created a developmentally sound curriculum based on what we know about how children learn.
We believe that children learn best when they are actively engaged in their own play and work. Carefully planned small group and individual activities in art, cooking, music, woodworking, story-telling, literacy, movement, math and science are the vehicles for providing such experiences. The curriculum is rich in opportunities to explore, create, and learn.
Parents and teachers from a variety of national, ethnic, and economic backgrounds share concerns, support children's learning, and join together to help ease some of the burdens of working families.